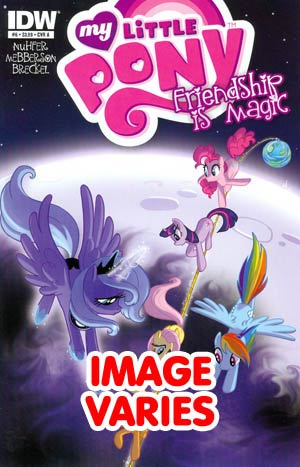 On the Midtown Comics website, the 6th edition of the MLP comic has gone up for advance ordering, complete with a cover and synopsis for it:
Nightmare Moon returns! But it's not the same old Nightmare Moon! Someone new, someone close to our heroes, has taken the mantle! What will the Ponies do when the danger hits so close to home? Read it and find out!"
Intriguing – especially with another difficult villain returning to the fold, and Amy Mebberson taking control of the illustration. The comic is expected (sans delays) to hit shelves on 24th April – which just so happens to be my birthday. Go figure!
Thanks to Snowplow for bringing this up!